Al momento è ancora quasi sconosciuta anche in UK dove la stanno trasmettendo, figuriamoci qua in Italia
Apro però ugualmente un thread perché imho questa miniserie lo merita assai.
6 episodi, autoconclusiva. Questa settimana va in onda l'ultimo sulla BBC, poi verrà trasmesso su HBO e qui spero avrà il riconoscimento che merita. E se no, pazienza
ma vi consiglio ugualmente ed enormemente di guardarla, per me è un piccolo gioiello.
Guarda su YouTube:
click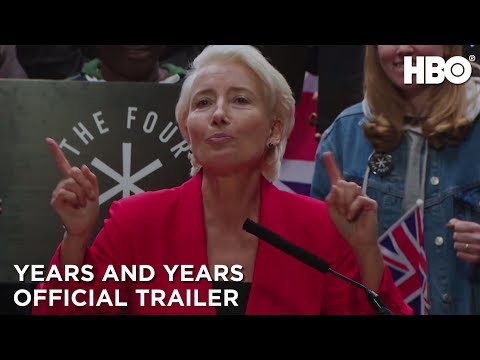 Quote:
The six-part drama takes a look at a fictionalised version of current affairs through the eyes of the Lyons family in Manchester over the course of a 15-year period.
The series starts in 2019 but spools forward into the future, with the majority of episode one set in 2024. The rest of the series jumps up to 15 years into the future, reaching 2034 by its finale.
According to the BBC: "Everything we fear, and everything we hope for, is happening around this tight-knit family. Society is hotter, faster, madder, with the turmoil of politics, technology and distant wars affecting the Lyons in their day-to-day lives. Britain withdraws from Europe, America becomes a lone wolf, China asserts itself, and a new world begins to form."
Scritta da Russell T Davies. Per certi aspetti ha molto di Black Mirror, magari più "a basso budget" ma per certi versi più intelligente (di sicuro se paragonato alle ultime season di BM).
Attori fantastici, oltre ad Emma Thomson che è scontato, tra gli altri anche Rory Kinnear e Ruth Madeley.